Compare Little Wonder Blowers
More Air Power… Less Man Power!
Little Wonder is the industry leader in debris management equipment, utilizing air power to move or collect debris. Little Wonder blowers lead the industry in air power, unit construction, ease of operation and user comfort. Our industry-leading commercial Optimax line of push and self-propelled blowers produce 38% more air output than the nearest competitive commercial unit. We have a blower to meet your needs and exceed your expectations.
Optimax Blowers – Push
Little Wonder Optimax blowers are the best-designed blowers in the world… known for unmatched leaf-blowing efficiency
View All Optimax – Push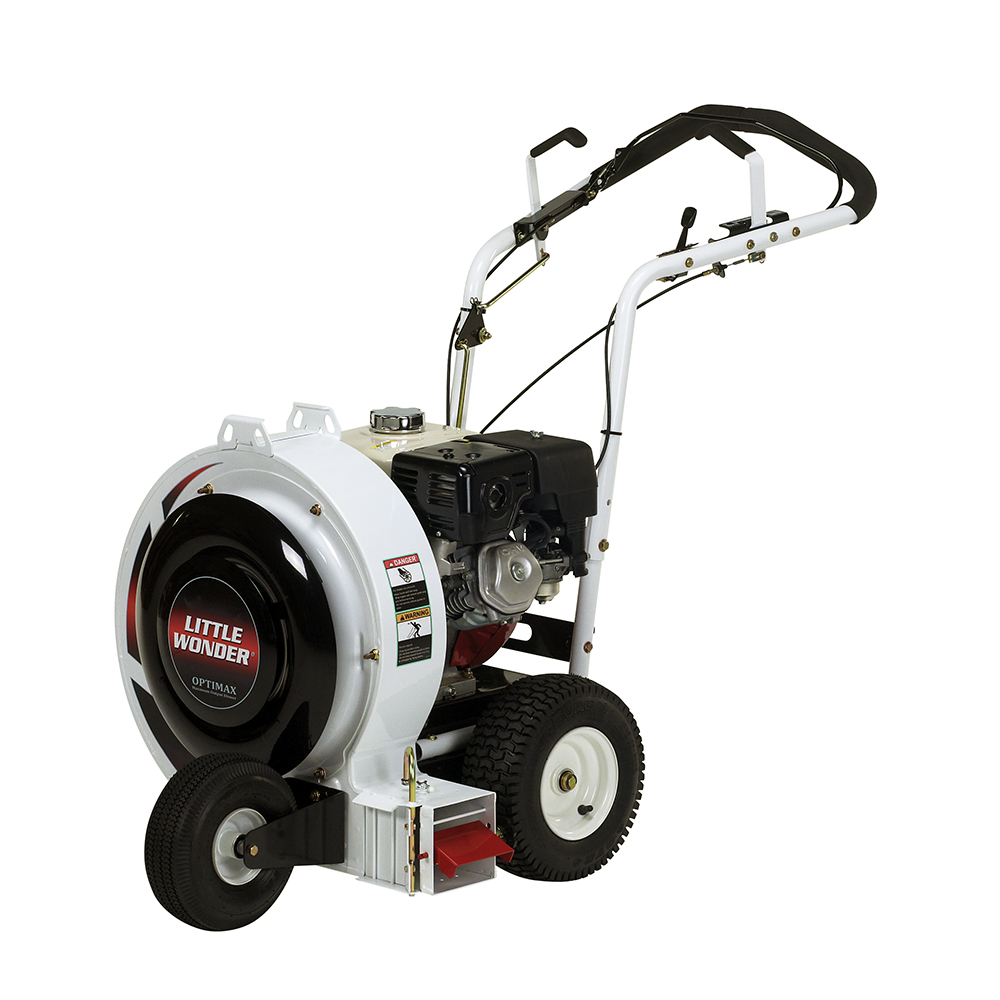 Optimax Blowers – Self Propelled
Little Wonder self-propelled Optimax blowers move leaves and debris with unmatched air power more easily, without stopping!
View All Optimax – SP
Why Choose Little Wonder Optimax Blowers?
Advanced impeller and aerodynamic design produce the highest airflow in the industry
Unique split-stream air deflector moves piles of leaves farther and faster; without blow-back!
Large, square discharge chute is low to the ground for better blowing power
Scrolled housing ensures consistent, constant airflow even if partially blocked by leaves
Continuously welded all-steel impeller and housing for strength and durability you can rely on season after season
Remote discharge chute control on the handle at your fingertips